Zach Zingmark
Just bought a used Tahoe from Prostrollos. Very welcoming staff, easy to work with, and a no pressure environment. When we arrived to test drive, Goldy had the vehicle cleaned, pulled up to the door, and warmed up for our test drive. No pressure, let us test drive for as long as we needed. Was able to have a very casual conversation without being pressured into a sale. I would highly recommend Prostrollos and Goldy as a salesman. They will stand by their vehicles after the sale too. We will definitely use them again.

Nick Bahr
Excellent, helpful sales and service staff! I have purchased 20+ vehicles over the last 8 years from Prostrollo Auto Mall and they take terrific care of their customers. Prostrollo's cares about you and your satisfaction after you leave the dealership, as well.

Mindy Rezac
Outstanding customer service! We were first time customers to Prostrollos and looking for a dealership that we could trust and believe in and they have not let us down. We could not be happier with the dealership and look forward to working with them more in the future.

Dan
Our salesman was very nice and knowledgeable. We hope to do business with them in the future. Great place!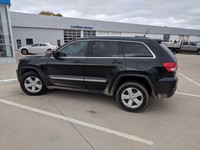 Deane
Here's a story which is not good in a lot of ways, but has a decent ending. I bought a used Jeep Grand Cherokee from Postrollo Motors up in Madison. For those of you not from here, Madison is a smaller town, about an hour away from Sioux Falls. Despite the drive, the buying process was otherwise great, and I loved the truck. For six days. On the seventh day, it had a catastrophic mechanical failure. The ring gear in the front differential sheared off a tooth. If you don't know anything about cars, take my word for it that this is very bad. I had the nightmare scenario of buying an expensive used vehicle immediately before it had a massive mechanical failure. I don't blame Postrollo for the failure. We had the Jeep checked out by an independent mechanic before we bought it, and he didn't find anything wrong. The differential wasn't making any noise or vibration. There was just no way to know it was about to fail. It was a used vehicle. These things happen. I emailed Postrollo and told them what had happened. Twelve hours later, at their insistence, they had a flatbed in Sioux Falls with a loaner vehicle strapped to the back of it. They didn't make me sign anything for the loaner. They just handed me the keys, told me to keep it until further notice, and drove off with the Jeep. They didn't charge me anything for coming to get the truck. It took two full weeks to get all the parts and make the repair. In the end, it required an entire new front drivetrain. They split the cost of the repair with me. I drove their loaner all that time. They never charged me anything for it. Clearly, I wish this hadn't of happened altogether. But this was a used truck with no warranty. Postrollo didn't owe me anything. There's an enduring cliche about a small town dealer providing superior service. In this particular situation, it was absolutely true.

Ron L.
A great place to bring your car very courteous people very efficient on getting the work done and they don't try to sell you everything in the store

David E.
The service department is awesome. My son just started attending DSU from Arizona. He had an electrical problem with his car and called me in Az. Not knowing anyone in Madison I called Prostrollo and spoke to Kip. He was awesome. They picked up my sons car at the college, took it back to the shop, and fixed the problem for half the price I was expecting. Being so far from my son, I am very grateful for their help and service.